Cyjon's Donation Page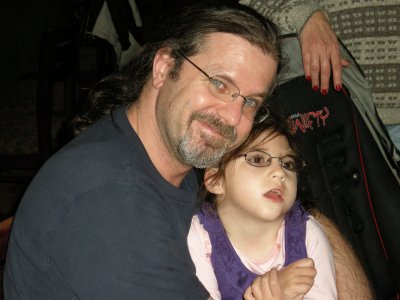 Above is a picture of me and my niece, Maria. (She's the big, hairy one and I'm the little, cute one.) Helping raise her is the main reason I don't mod more. In addition to spending her days being the sweetest little girl in the world, she also deals with a few little inconveniences including hydrocephalus, cerebral palsy, vision and hearing impairments, global delays, seizures, and a couple hundred other things.
We've been helped directly and indirectly by many non-profit organizations over the years and I'm always looking for ways to give back to them. If you've enjoyed my mods, consider making a donation to one of the organizations below; even a couple dollars (pounds, euros, whatever) will help. If you prefer, you could give to a children's charity in your local area instead.
Foundation for Blind Children
Horses Help
Shriners Hospitals for Children
Hydrocephalus Association
(What? You thought I was going to ask for donations to support this site? That would be silly.)